Z-League
about the company
Z League is a skill-based tournament platform. A proprietary ranking algorithm that analyzes all of your stats from the game to assign your team to divisions. This means you will only be competing against teams of a similar skill level.
The task
Create a visual an advertising campaign to attract new players. Design email newsletters according to scenarios. Creating custom icons.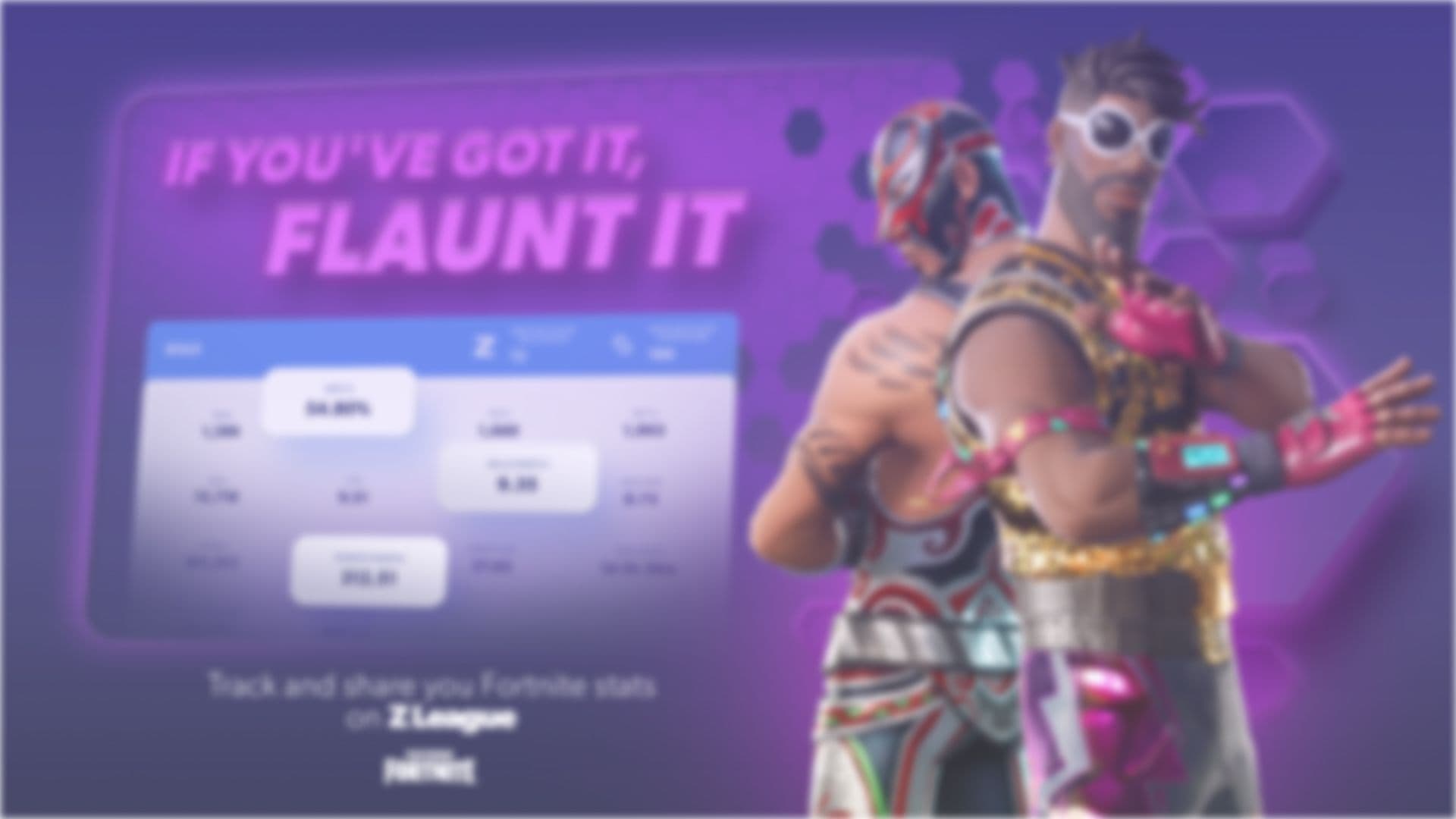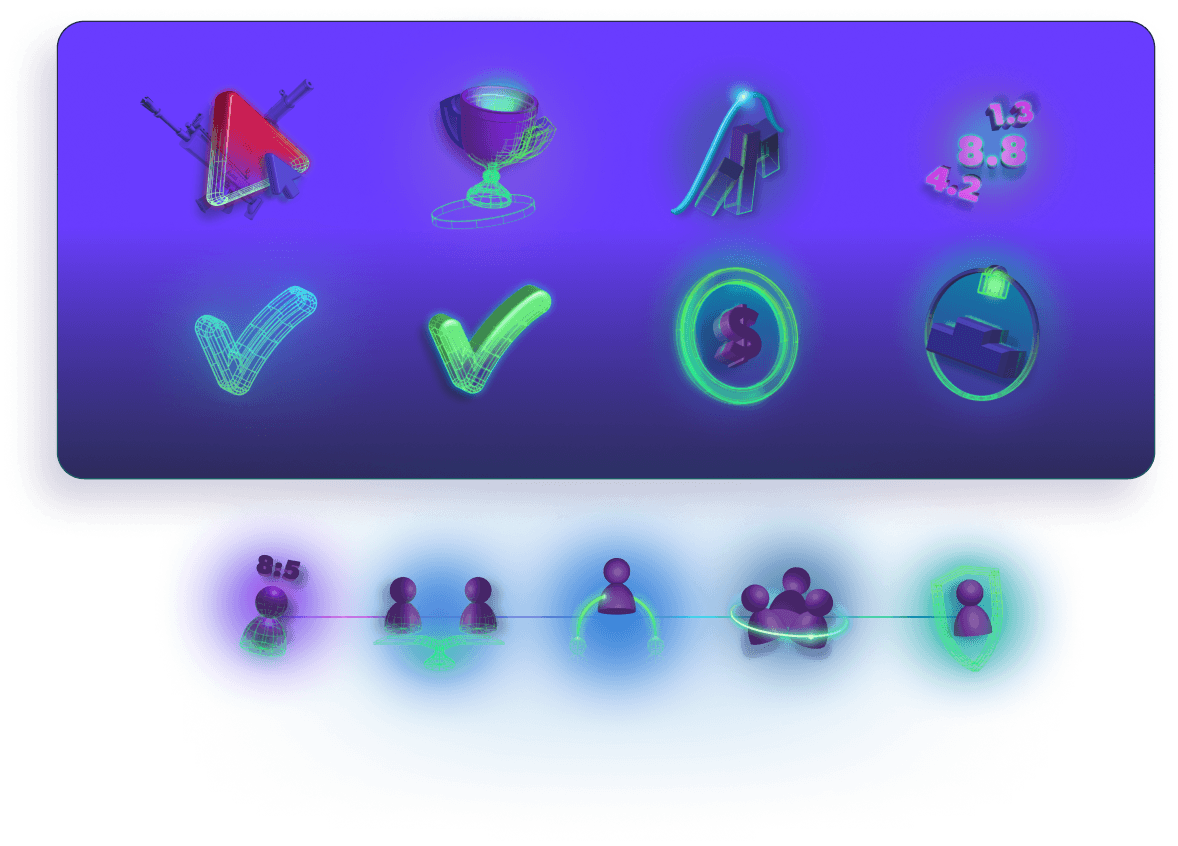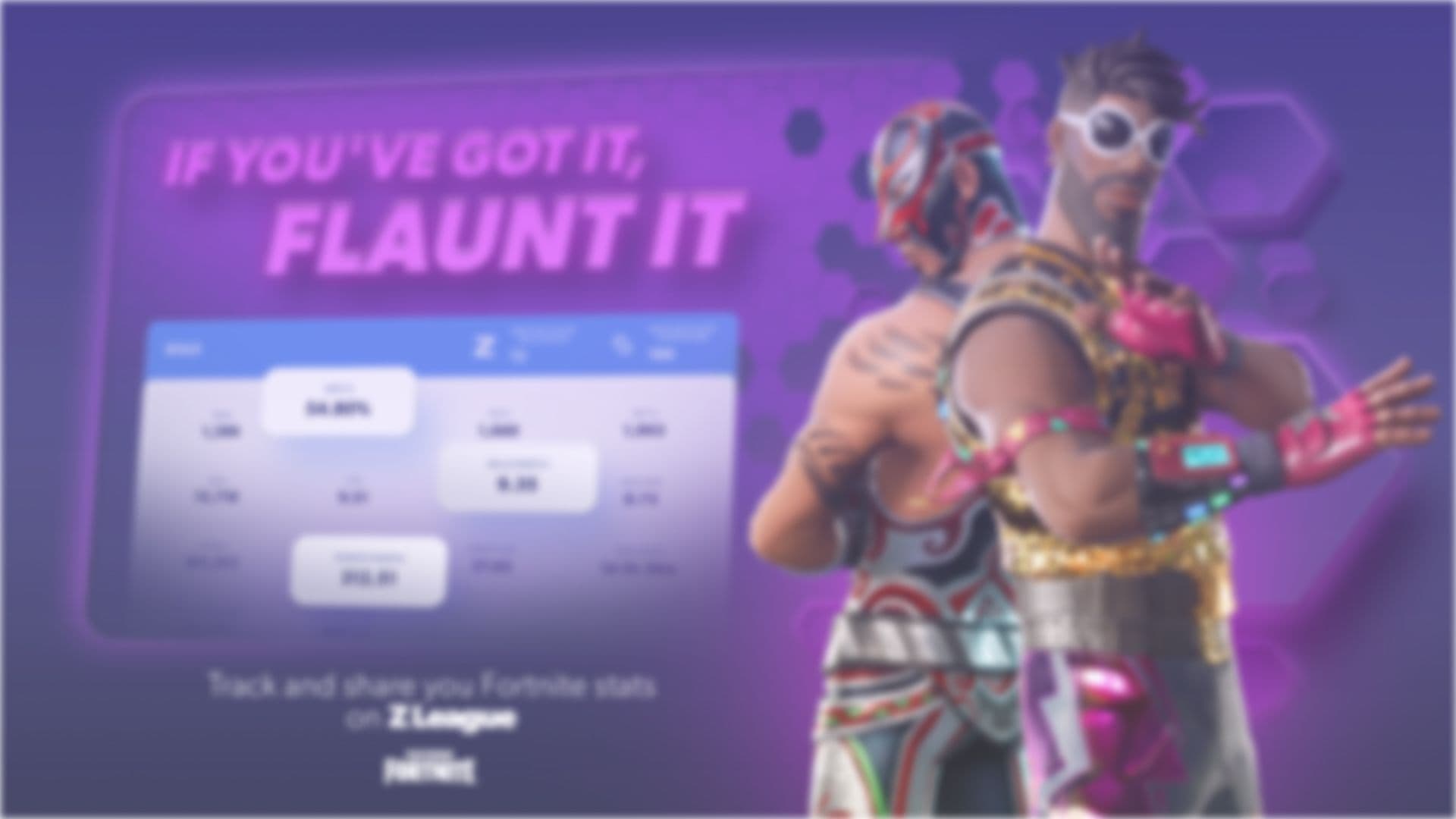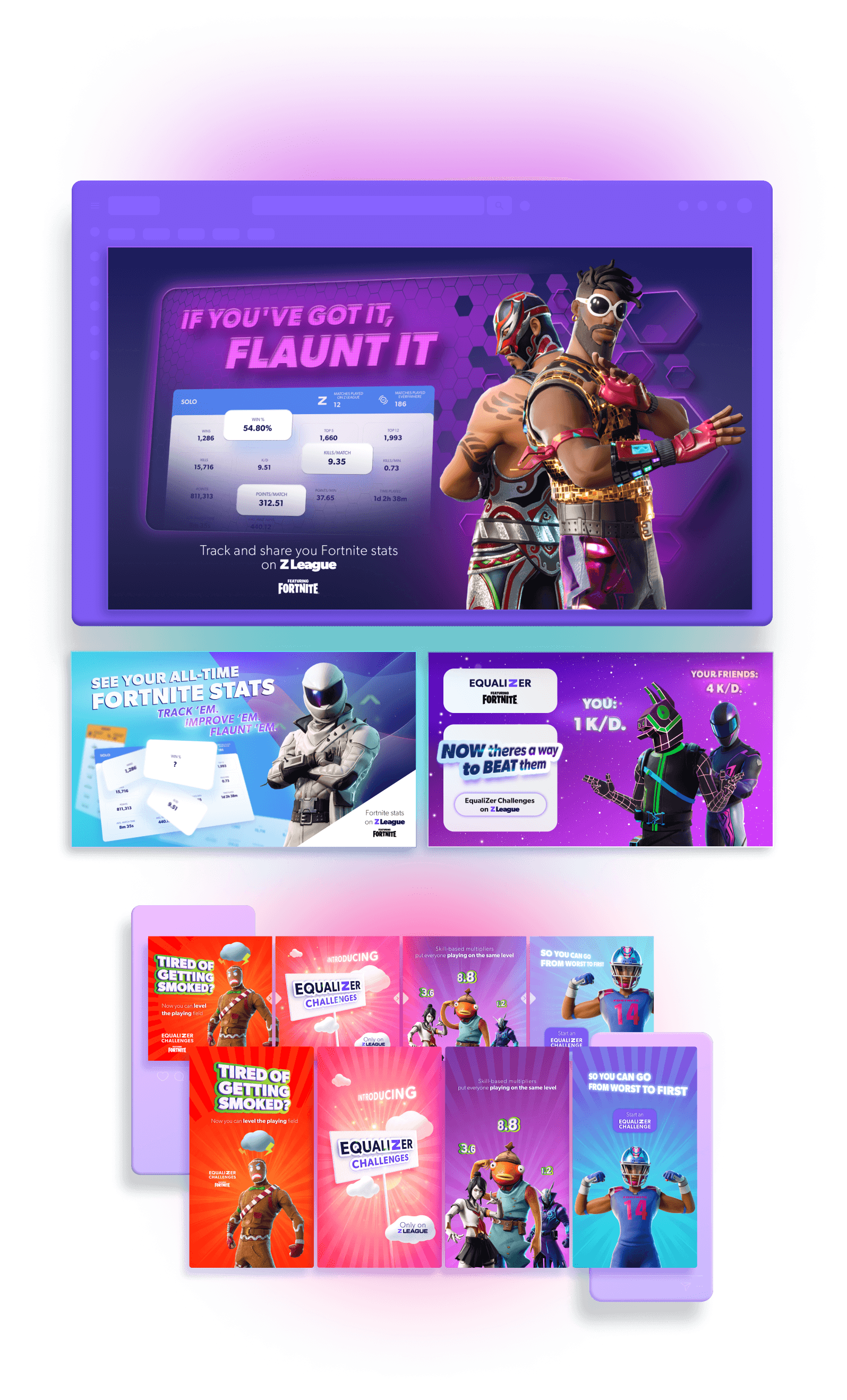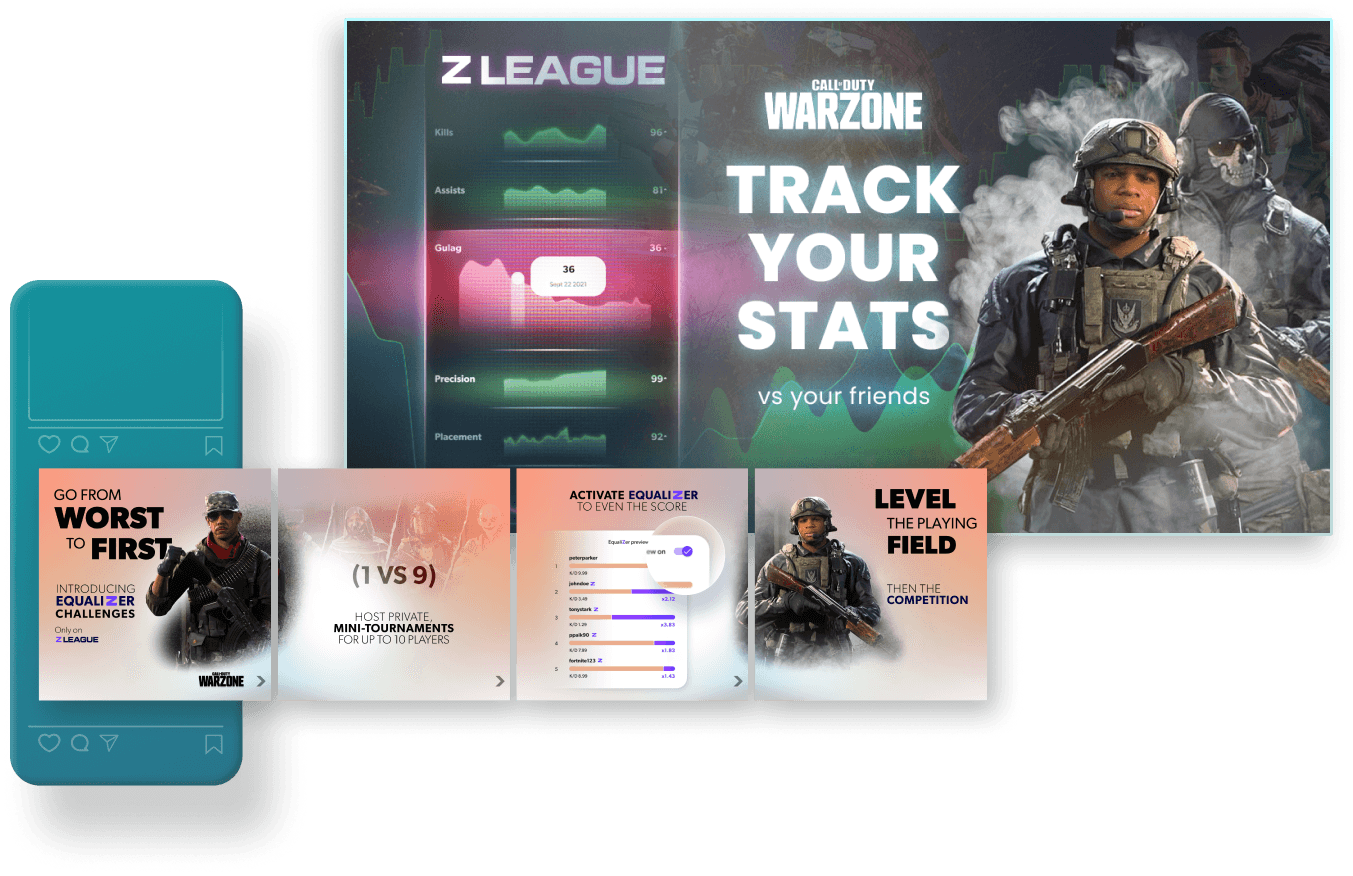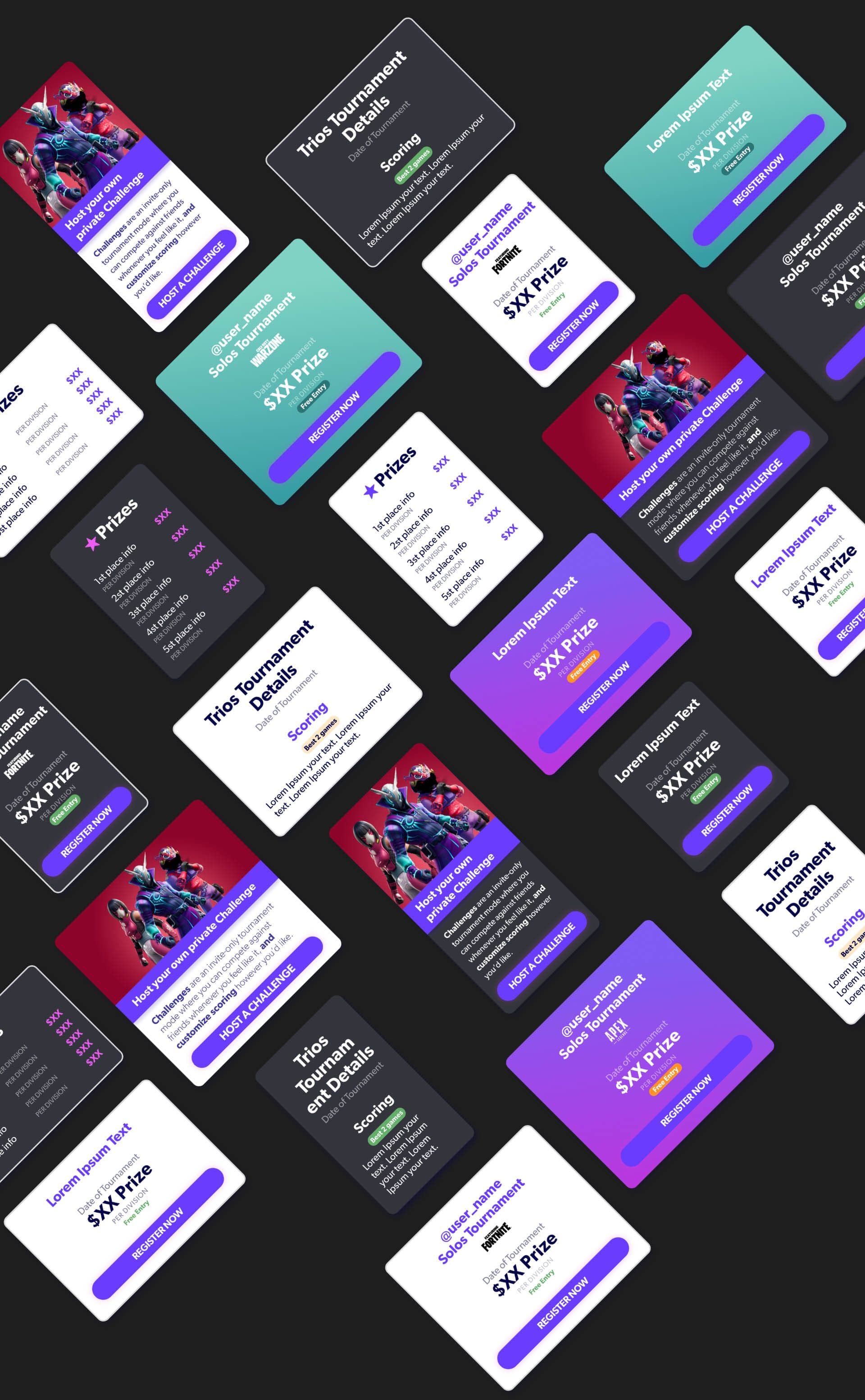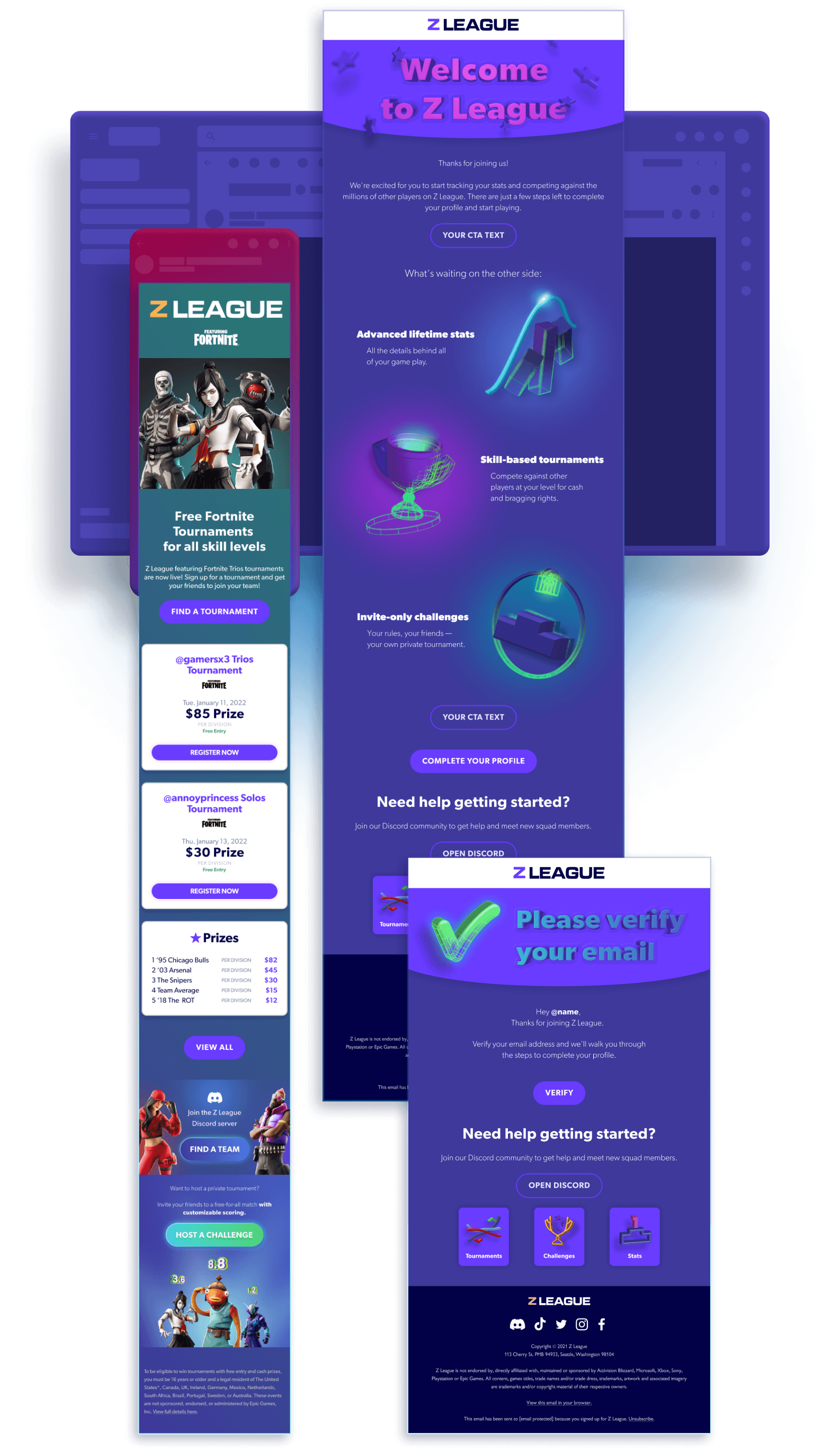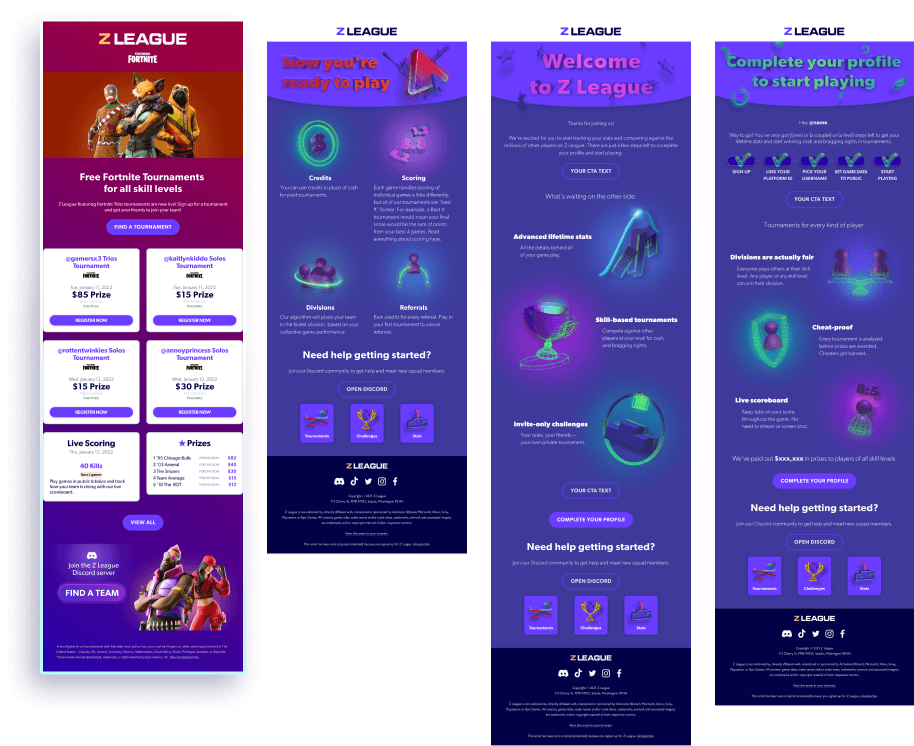 Results
The fruitful collaboration provoked a deeper relationship. Based on the first successful advertising campaign, the client increased the number of creatives. Subsequently, they were adapted for a variety of platforms and services.
The email templates for pc and phone were filled with unique graphics and icons designed specifically for these scenarios. Additionally, the template info card system was refined.
The design system was created to be flexible, resistant to changes and updates by third parties. At the same time, the overall stylistics remained within the set framework of the client's identity.